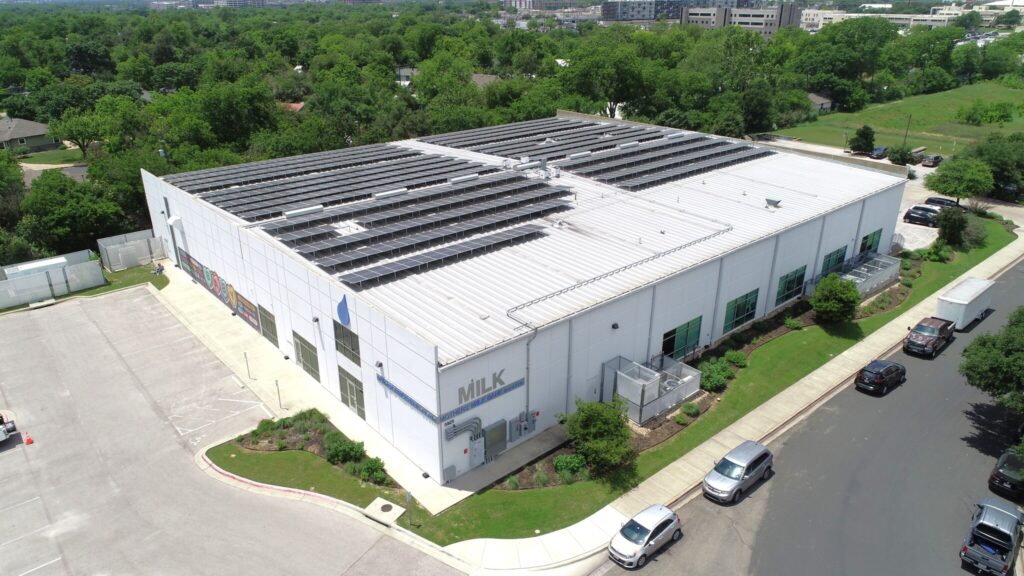 On Wednesday, May 10, we met with Austin Energy to celebrate our switch to solar energy. Per Austin Energy, our solar panels save us the equivalent of 80 baby bottles worth of milk per day.
We are so thankful for the generous solar rebates Austin Energy has provided, which has made solar energy sustainable for us, both financially and environmentally.
"We look at nonprofits as the heart of the community. We have special incentives for them to reduce their operational costs so they can do more of the good work they set out to do." said Tim Harvey, Austin Energy's customer renewable solutions manager. The value of MMBA's solar bill credits equals savings of about $2,900 a month.
Learn more here about how Austin Energy's solar program has lowered operating costs for MMBA and other Austin-area nonprofits in an environmentally friendly way. If you're interested in solar solutions for your business or home, find out how to get started here.