My son was diagnosed prenatally with a severe congenital heart defect.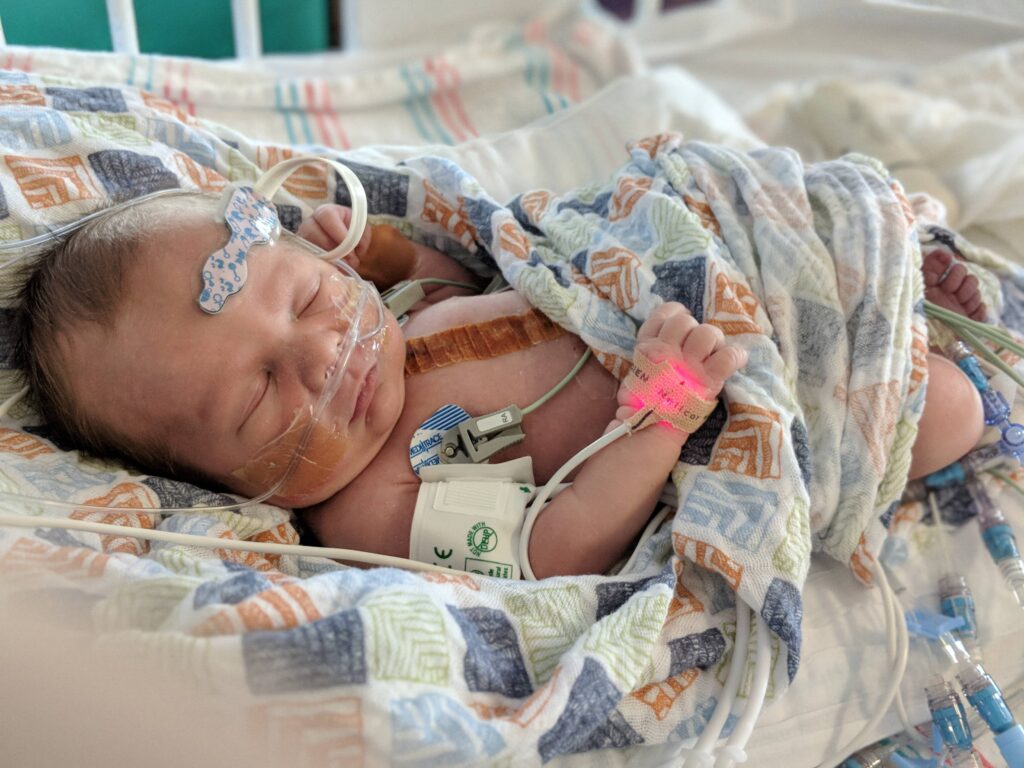 Though we're from Austin, I delivered him in Houston so he could be near the doctors and surgeons who could handle his complexity from birth.
He spent the first six months of his life in the hospital in Houston and underwent three open heart surgeries, countless other procedures and lots of complications due to the severity of his condition. Throughout this time he was never able to breastfeed; I pumped milk which he was tube fed when he could be and sometimes he was on IV nutrition. I know that breast milk helped build his strength to get him through his many challenges.
Following his second and third open heart surgeries, he had a "chylothorax", which is where fatty substance leaks out of the gut into the chest cavity, so in both cases, he had to be put on a low-fat diet — which is not regular breast milk. However, at the hospital in Houston they were able to skim my breast milk and mix it with a special formula for more calories to optimize his health. Following his third surgery, he needed to be on this diet for 6 weeks, but we were finally getting discharged, for the first time in his life, prior to that deadline!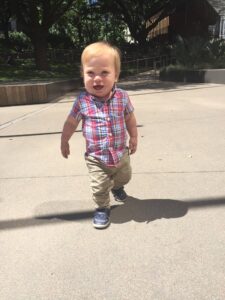 Of course, we wanted to leave the hospital in Houston and return home to Austin for the first time with our baby (a milestone that we didn't know we'd get to see) but had to figure out how we could keep him nourished while still allowing the chylothorax to heal. After a quick and simple call to the milk bank, they arranged for us to receive already skimmed donor breast milk!
They made the entire process fast and easy, taking a huge burden off our concerns and making it possible for us to finally return home to Austin as a family. Once we were back in town, I swung by the milk bank where they had the skimmed milk ready to go. I ran in and grabbed it quickly, and we were on our way. A few weeks later, we got a successful clear x-ray showing a healed chylothorax and the ability to safely return to a regular diet.
Mothers' Milk Bank Austin was there for us in a simultaneously dire and exciting time and allowed us to take a major step as a family while providing the best care possible for our son.
– Recipient Mom Tera